​
IUI/ IVF Prep

Get pregnant naturally

Before and After Embryo Transfer treatments

Optimizing egg quality

Creating a healthy uterine lining

Healthy Pregnancy

Miscarriage and pregnancy after loss

Post partum care
Women's Health
​
Menopause

Hormone Balancing

Anxiety / Depression

Migraines

Back Pain
Three ways to help you feel like yourself again
Acupuncture
Imagine talking to someone who will deeply listen to you and help you figure out how to thrive again. Want to feel inspired? Hopeful? Excited about life again? Cara's 18 years of experience has lead her to become an expert in the field of fertility, mindset, and energetic somatic healing. Experience the magic of a session for yourself.
Access Bars
Everyone feels different after the first time they have their Bars run. The Bars are 32 points on the head which when touched hold the possibility of creating a deep meditative state of bliss. Great for teens and children.
Massage
Two types of massage are available.
Most popular is a therapeutic and relaxing full body massage from Rob Allen.

For those on a fertility journey, Cara offers Arvigo Maya Abdominal Therapy which is a gentle massage on the abdomen which helps to improve the microcirculation in the pelvic area and abdomen to promote a healthy uterine lining. This is a great massage to receive prior to ovulation when TTC.

For those who desire a longer acupuncture session - 90 Minutes

---
I wanted to let you now that I'm a believer in your services now! I took a test yesterday and it was positive :-) We are just thrilled. Pretty amazing really. Thanks!


I could not believe it when I found out I was pregnant. After four acupuncture treatments, I am pregnant without clomid or IUI. I know acupuncture helped my body be ready for this pregnancy. I can never thank Cara enough for helping to make my dream come true. We have been trying to get pregnant for almost two years after a previous miscarriage. After only 2 1/2 months of acupuncture I am expecting!
​
I just wanted to let you know that my monitoring appointment this morning confirmed that I OVULATED! For the first time this year! I feel like acupuncture definitely helped give me the boost - THANK YOU!
Update: She is now pregnant with twin boys!
​
Cara has been featured in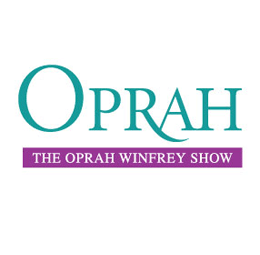 Trying to Conceive (TTC)? Download "The Top 10 Ways to Increase your Fertility in the Next 30 Days" PDF -it's FREE